Regular price

$36.00

Sale price

$36.00
Net Quantity: 50ml / 1.7 fl oz

An advanced Ayurvedistry™ scalp serum formulated to help accelerate hair growth and visibly increase hair density featuring phytoactives and an intelligent complex of Redensyl ™, Procapil ™, Baicapil ™ and powerhouses Caffeine, Burdock Root and Amla.
efficacy

The benefits:
- Helps to stimulate hair growth
- Increases the appearance of hair density
- Reduces signs of hair shedding
- Deeply nourishes, soothes and moisturises scalp
- Helps strengthen hair

We go behind the bottle and share the clinical facts behind our three hair health revitalizers Baicapil ™ , Redensyl ™ and Procapil added at clinical levels to this power packed formulation.

Baicapil™
A potent active ingredient. In a study conducted by the supplier after six months of regular use, those who applied a lotion enriched with 3% Baicapil ™ witnessed a jaw-dropping 59.3% increase in visible hair density and thickness. Our Moonlight scalp serum is fortified with 3% Baicapil- a blend of Scutellaria baicalensis, Soy & Wheat Sprouts, Arginine and Soybea Germ Extract.

Redensyl ™
Discover the breakthrough ingredient for visibly fuller, more vibrant looking hair. The supplier conducted a rigorous double-blind test to assess the effectiveness of Redensyl ™ at a concentration of 3%, comparing it to a placebo. Volunteers applied either the placebo or the Redensyl-infused product to their entire scalp daily for a transformative period of three months. While the placebo exhibited a non-significant effect, Redensyl proved to be a game-changer. After just three months of consistent use, Redensyl visibly increased the percentage of hair in the growth phase of the hair cycle by an impressive 9% compared to the baseline (T0), while simultaneously reducing the percentage of hair shedding in the telogen phase by a staggering 17%. Our Moonlight Scalp serum uses Redensyl ™ at the clinically proven dosage of 3%.

Procapil
Procapil is a combination of Apigenin, Oleanolic Acid and Biotinoyl Tripeptide-1 that helps to slow down hair loss and helps with hair strengthening.
In a 4 month clinical study conducted by the supplier, participants were divided into two groups - one used a hair lotion enriched with a powerful 3% Procapil®, while the other used a placebo.
The difference: Those using Procapil® encouraged more hair growth by promoting the active growth phase (anagen), while simultaneously reducing hair shedding in the resting phase (telogen).

Disclaimer: Individual results may vary. This product is intended for cosmetic use only and is not intended to diagnose, treat, cure, or prevent any disease.
usage & storage
ingredients
more information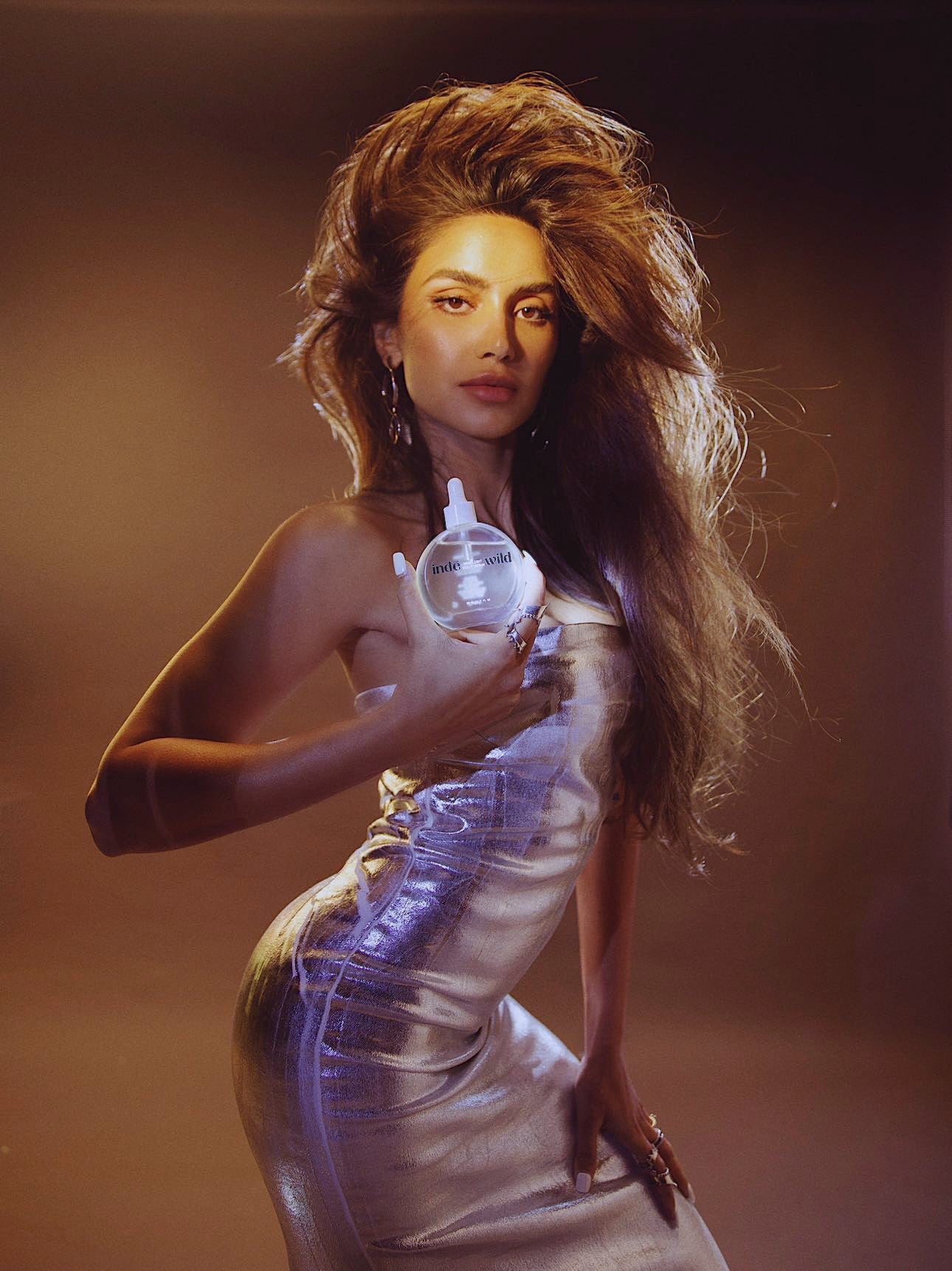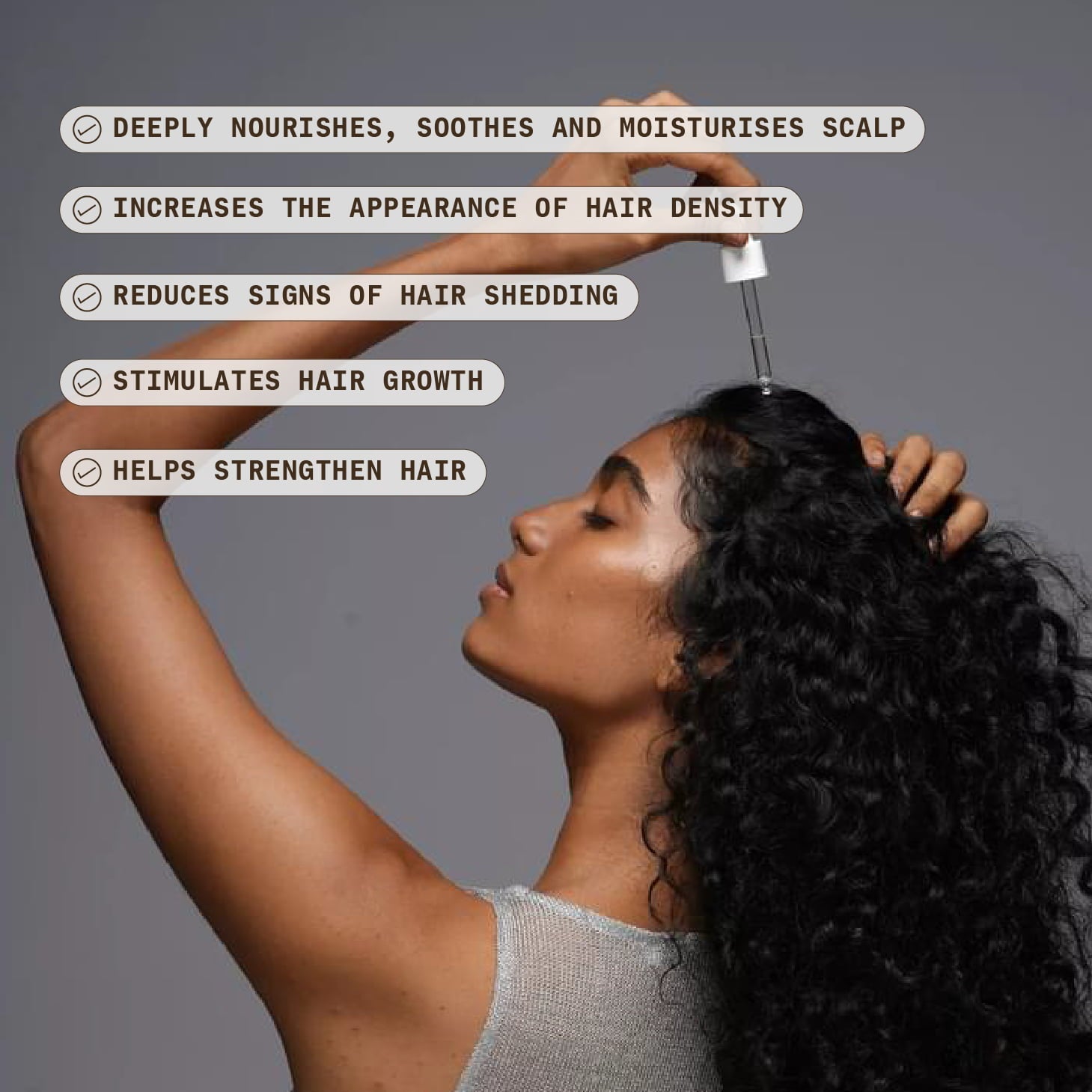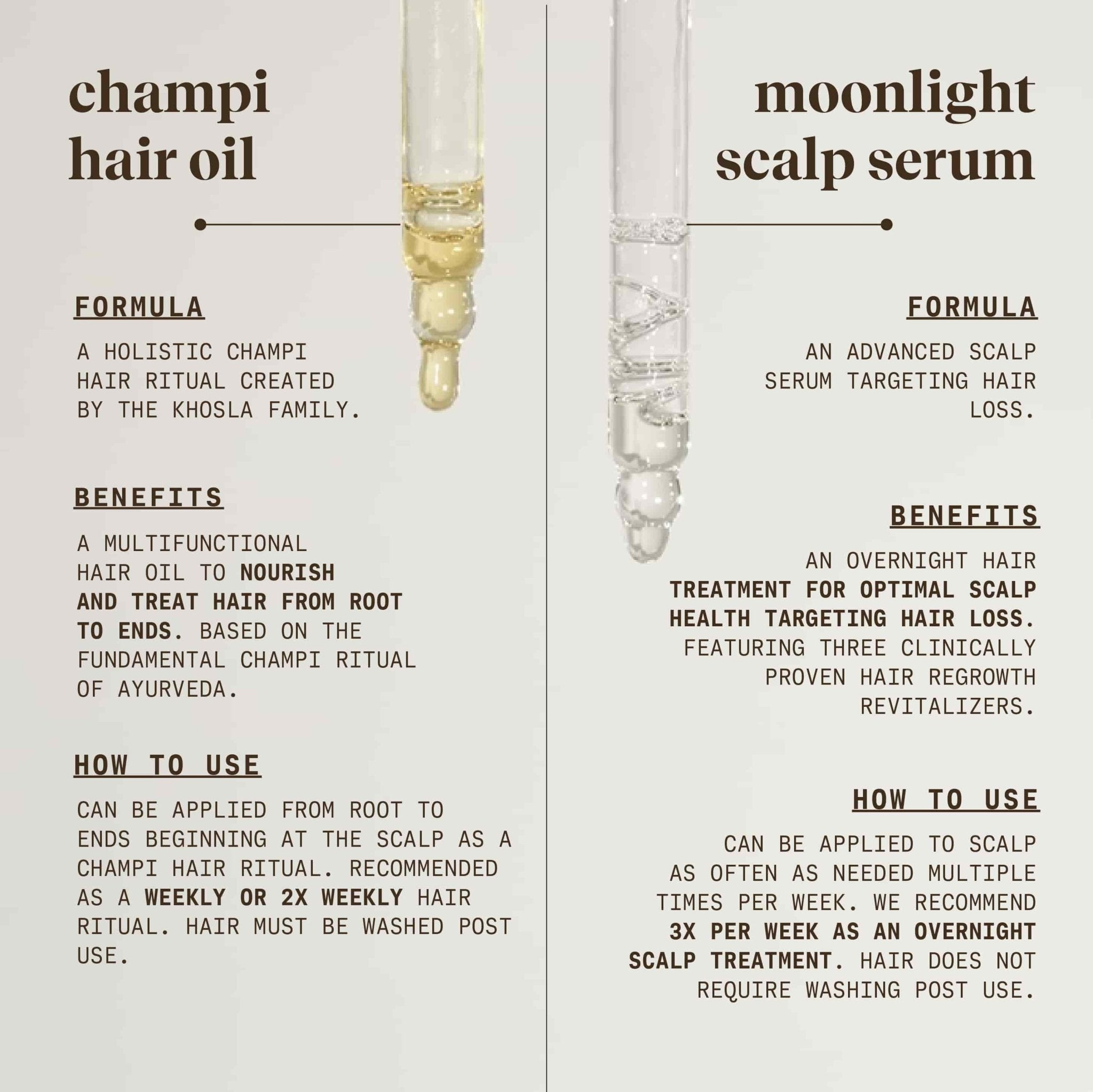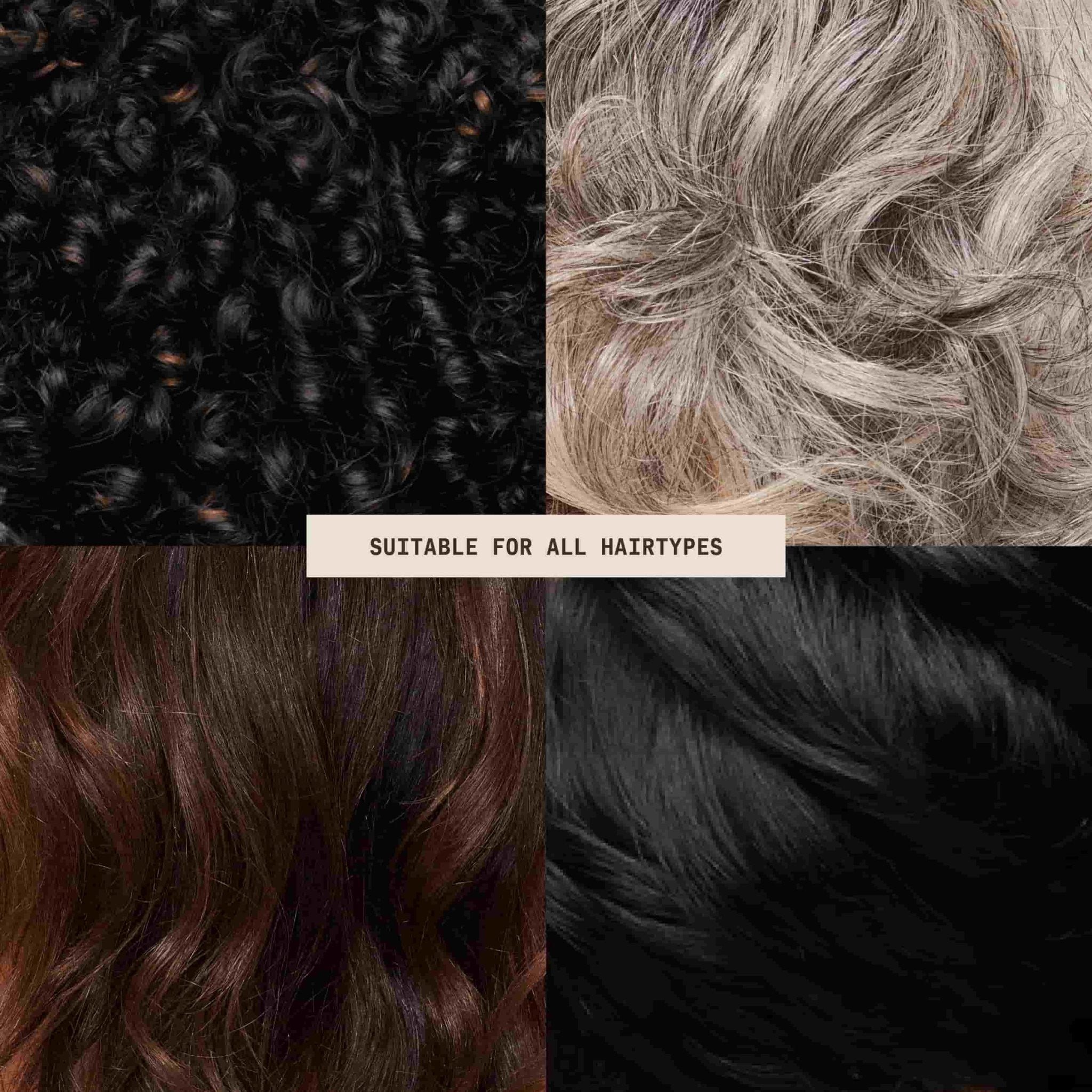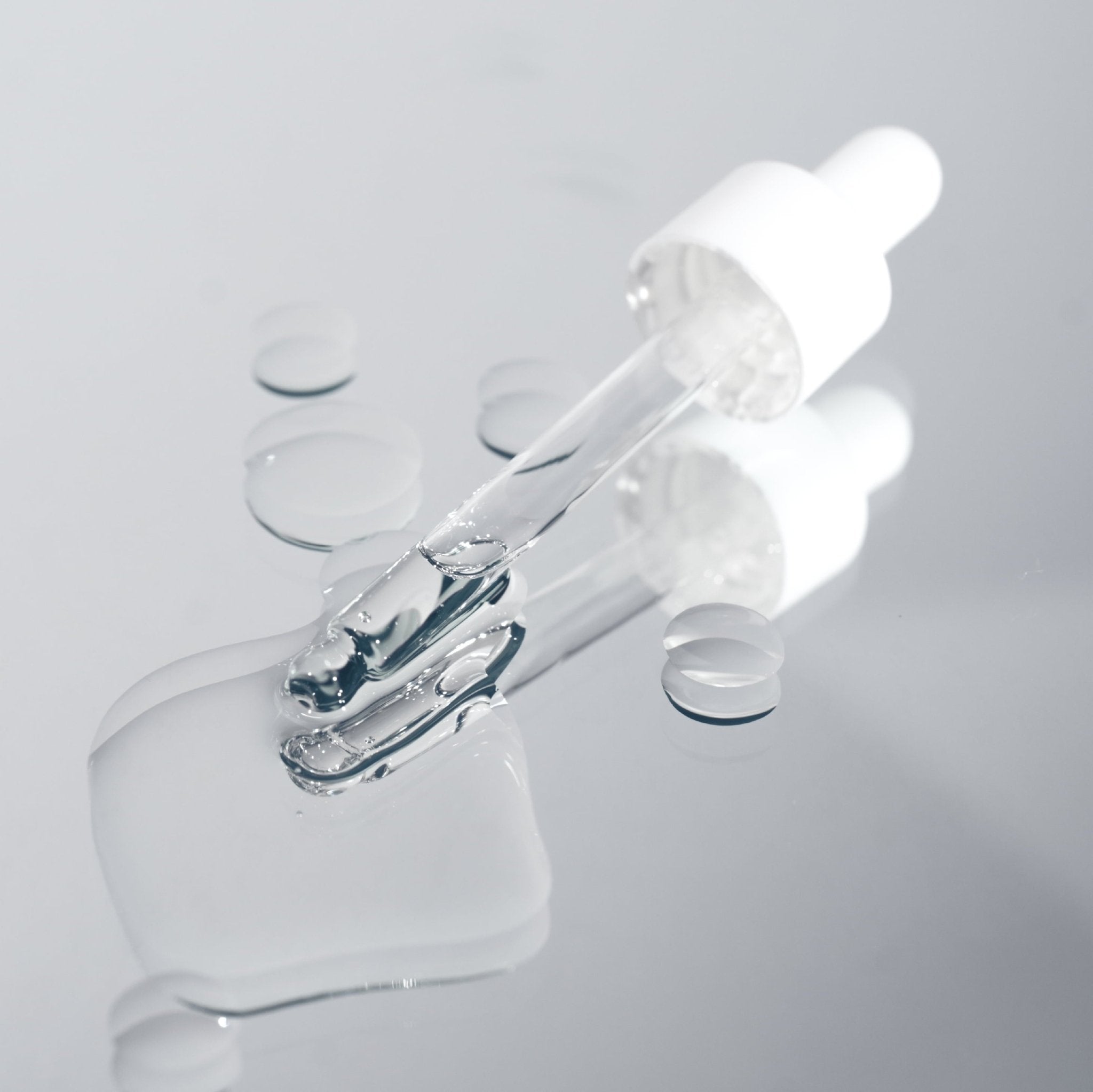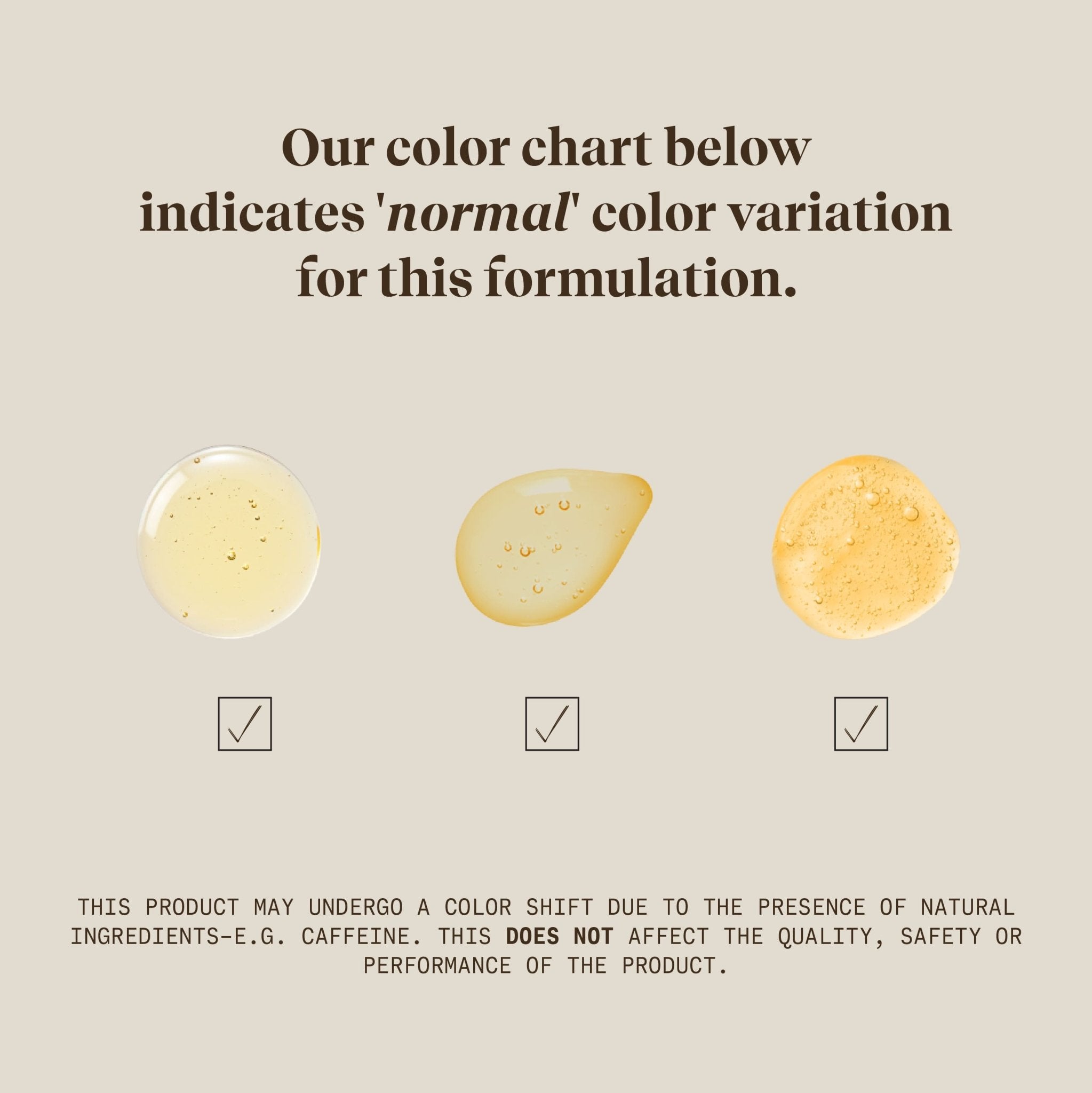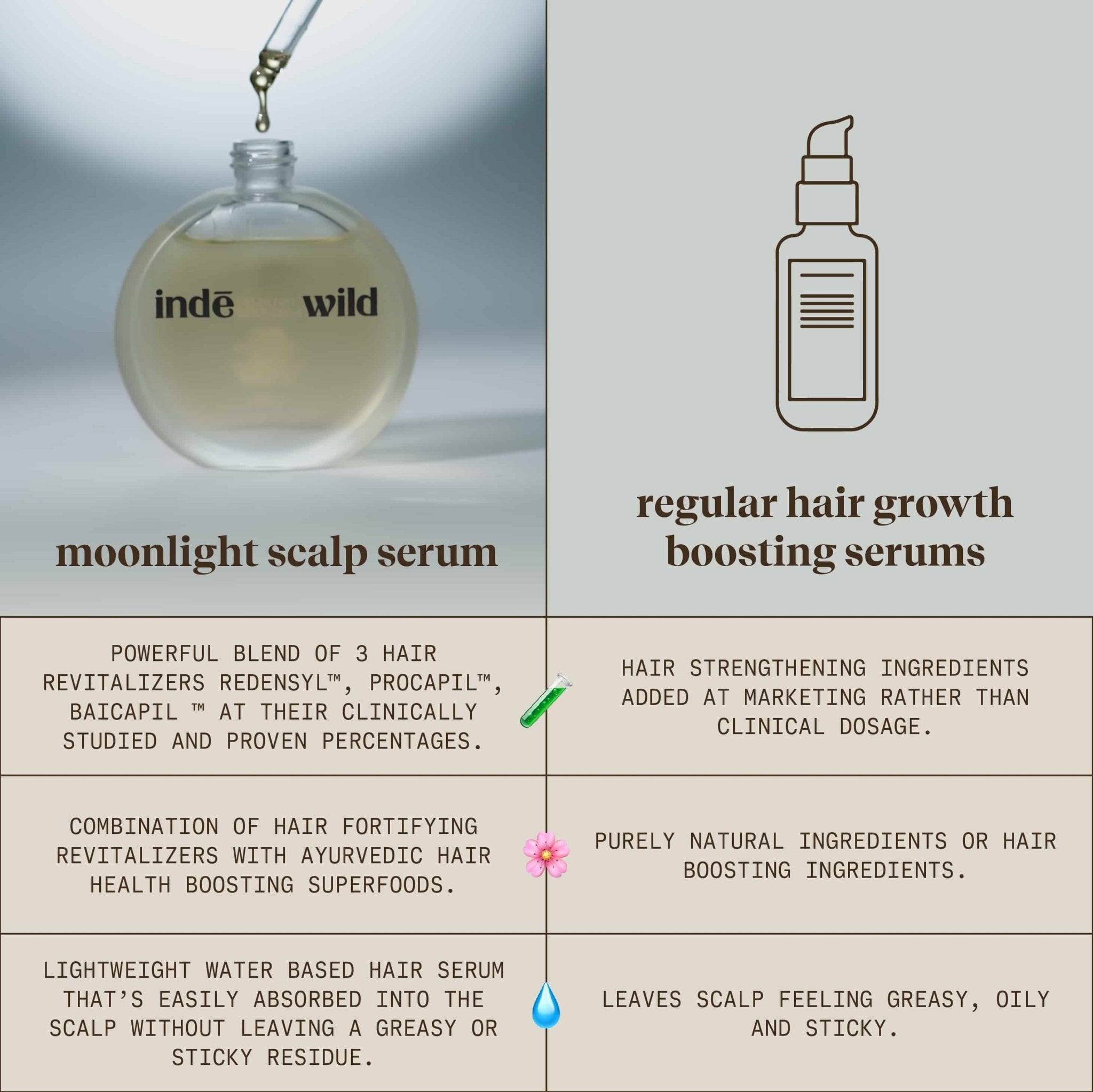 Redensyl (3%)
Synergistic blend of ingredients including centella and Larix Europaea Wood Extract clinically proven to promote hair growth.
Procapil (3%)
A combination of peptide, potent Apigenin and oleanolic acid from olive tree leaves help to promote hair strength while reducing hair fall.

Baicapil (3%)
A blend of scutellaria baicalensis, soy, arginine and wheat sprouts work together to help stimulate hair growth, for healthier hair and visibly dramatic volume.
Burdock Extract Complex(1.5%)
A traditional plant whose roots have antioxidant, skin soothing and protective benefits. It also helps build hair protein (keratin).

Gotu Kola Extract Complex (0.5%)
Popularly referred to as Cica, this plant actively promotes hair regrowth and reduced hair fall while providing added strength and shine. Commonly used for its soothing and calming benefits and therefore a favourite for those affected by an itchy scalp.
Bhringraj Extract Complex (0.5%)
An ayurvedic powerhouse that helps with hair growth & nourishes hair
Moringa Extract Complex (0.1%)
Moringa is known to be rich in vitamin A, vitamin B and omega-3 fatty acids. These nutrients are known to revitalise and strengthen dull, weak hair to promote healthy hair and accelerated regrowth.
Caffeine (0.3%)
A powerful stimulant which works to support barrier function of the scalp while aiding in the penetration of other ingredients and promotion of hair regrowth.

Amla Extract Complex
Amla is known for its hair growth promoting properties. Amla fortifies hair strength and makes hair softer and shinier.
HAIR HEALTH REVITALIZERS
A complex of three hair health revitalizers Redensyl, Procapil, Baicapil and powerhouse Caffeine work together targeting hair follicles, accelerating hair growth while reducing signs of shedding.
HOW TO USE
Fill pipette with formulation and apply 1-2 doses to clean, dry scalp, massaging thoroughly for 2-3 minutes until formulation has absorbed. We recommend this product as an overnight treatment for optimal results
Ayurvedistry™
An Ayurvedistry™ formulation
featuring the best in ayurvedic powerhouses, phytoactives and clinical actives.
FAQs
What is the difference between champi and moonlight scalp serum?

With our two innovative hair heroes we have created a wardrobe of capsule essentials for scalp and hair health. Moonlight Scalp Serum is formulated to target hair loss and therefore features three clinically proven hair regrowth revitalizers. Our Champi Hair Oil is a holistic hair ritual inspired by the family recipes of the Khosla family and is a true 'Champi' all over hair treatment. Moonlight Scalp Serum is purely applied to the scalp and Champi Hair Oil supports all over hair health and should be lathered from root to tip. Both products can be used together for the skinification of hair.
How often should I use moonlight scalp serum?


We recommend usage 3 x per week as an overnight scalp treatment.
Does this product actually work?


We have used our key hair health revitalizing ingredients at or above clinical levels to ensure efficacy. You can learn more about our hero ingredients under the 'efficacy' tab of our product page. This product is intended for cosmetic use only and is not intended to diagnose, treat, cure, or prevent any disease.
The color of my product looks different, is this normal?

This product may undergo a color shift due to the presence of natural ingredients. This does not affect the quality, safety or performance of the product.
Can this product be used during pregnancy & breastfeeding?

Based on the research available to us and the ingredients, it is safe to use. However, please consult with your medical practitioner/physician prior to use.
Do i need to use this product on my hair to see results?

This serum works on your scalp, so applying on your hair strands is not required.